The best home tutor in Singapore - according to students

Parents, MOE teachers and students rely on us to help improve grades. Quickly.
We are committed to your academic success and grades.
Home Tuition Singapore is a reputable, dedicated and responsible tuition agency.
Singapore's #1 reliable private tuition agency. Excellent reviews and results.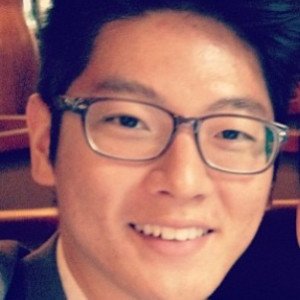 About the author:
Chan Kai Yue – PhD (Engineering Sciences and Applied Mathematics), Northwestern University
Director, Education Services Division, Home Tuition Singapore
MOE teachers form the largest proportion of our clients. They want their own children to excel in their exams, and are impressed with our authentic desire to see students thrive academically. Our confident, enthusiastic, and skillful teaching methods have enabled students to assuredly gain 10 to 30 marks within 1 semester.
Home Tuition Singapore has the most impressive track record in Humanities tuition. We are Singapore's biggest private tutor agency
Our 19,500+ experienced & qualified tutors who specialize in only GCE A Level tuition, to fortify your ability to immediately score higher marks:
SEC History tutor in Singapore 

SEC Geography tutor in Singapore

SEC Social Studies tutor in Singapore

Secondary school History tutor in Singapore

Secondary school Geography tutor in Singapore

Secondary school Social Studies tutor in Singapore

Junior College JC1 History tutor in Singapore 

Junior College JC2 History tutor in Singapore 

Junior College JC1 Geography tutor in Singapore 

Junior College JC2 Geography tutor in Singapore 

Junior College JC1 Economics tutor in Singapore

Junior College JC2 Economics tutor in Singapore

Integrated Programme Social Studies tutor in Singapore

Integrated Programme Geography tutor in Singapore

Integrated Programme History tutor in Singapore 

Integrated Programme Economics tutor in Singapore

GCE A Level History tutor in Singapore 

GCE A Level Geography tutor in Singapore 

GCE A Level Economics tutor in Singapore

H1 Level (Junior College JC 1 & 2)

H2 Level (Junior College JC 1 & 2)

H3 Level (Junior College JC 1 & 2)
Your grades can change your life
Start tuition now, to understand better, and to achieve higher grades sooner
Primary School Tuition
Secondary School Tuition
Junior College Tuition
PSLE Tuition
Secondary Education Certificate SEC Tuition
GCE A Level Tuition
Polytechnic Level Tuition
University Level Tuition

#1 Awesome reviews and results
Tuition agent with largest database
Hire an effective 1 to 1 home tutor
Excellent reviews by parents & students
- Within 6 hours, we will send you a list of 4 to 10 profiles of qualified tutors - according to your budget
- MOE teachers, tutors with PhD/Master's/Bachelor's/university undergraduates in the subject they teach
- Capable, patient, competent & dependable tutors
- We are Singapore's largest tutor agency, and represent 51,000+ qualified tuition teachers
- One-to-one private home tuition
- In-person, or online tuition

We are Singapore's most admired tutor agency, according to parents, MOE teachers and students.
Home Tuition Singapore has helped students secure better grades since 2012.
Our private tuition teachers deliver superior results. Every time.
Choose the correct tutor in Singapore for your grade targets.
Exceptional Humanities tuition teachers can close the gap between where your child is and where they want to be.
Exam paper questions these days are usually set quite differently from the syllabus, so memorizing the textbook content is never enough if you want to pass, or get a crucial A.
Clarify all exam questions and confusing textbook content 
Learn at your own pace 
1-to-1 meticulous attention by experienced private tutors 
Customised notes and materials 
Valuable exam strategies and tips 
Score better for exams
Submit your homework on time 
Less stress, more fun 
Understand high-priority concepts, clearly 
Revise, practice, remember, develop memory skills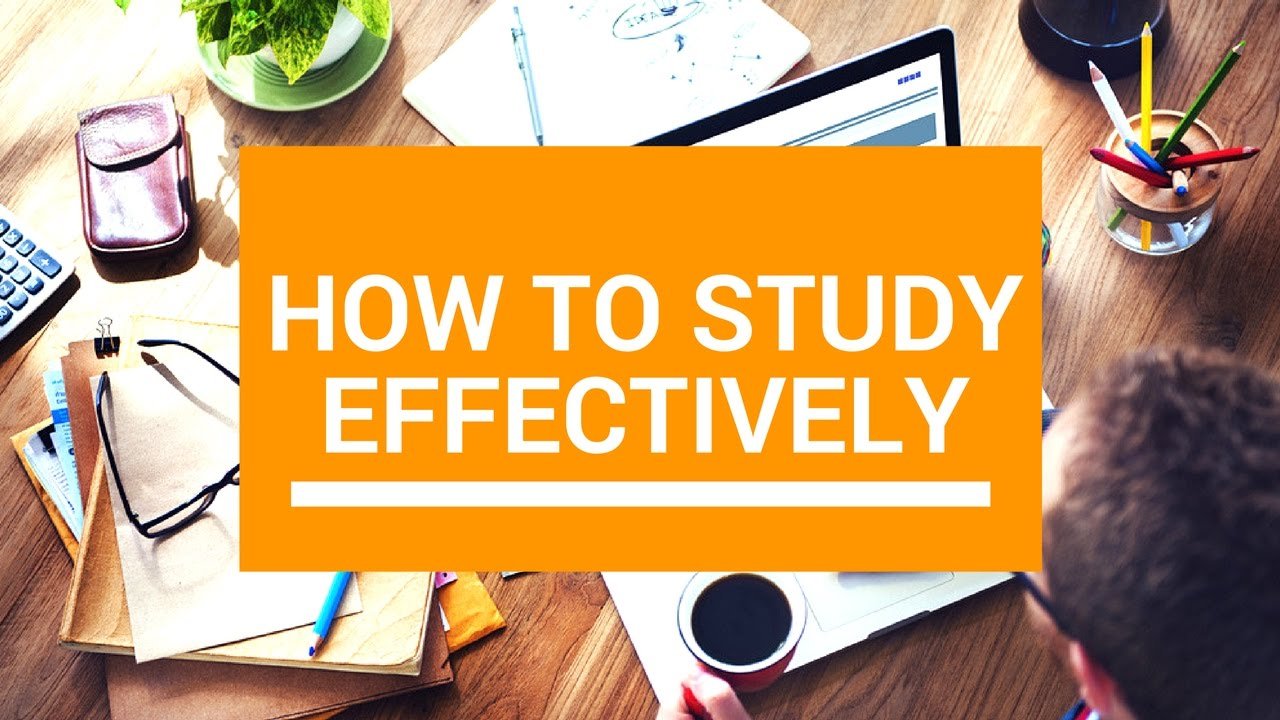 Strong endorsements. Good feedback from parents & students
Hire effective private tutors
More exposure and practice now = less guesswork and panic during exams
I miss the days when we could just memorize the content and then be able to answer the exam questions. These days, we need to memorize the content and know how to apply the content. So a lot also depends on our writing skills, analytical skills and to a great extent, chance/luck. Mr Cheong taught me step by step how my analytical skills can improve. Now my SS grades are much better and I feel better too.
Among all my subjects, history is the most difficult. I should have chosen geog, but it is too late now. Ms Maithilli is very patient. She taught me memory skills that are very helpful whenever my mind goes blank from having to remember so much from the textbooks.
Andrew has been doing well for his science subjects. English and Literature are challenges because they require different types of thinking skills. Mr Seow used to teach at an MOE school and he taught Andrew how to cope whenever he had problems with the questions.
SS and Geog are quite difficult for me. I had been spending so much time trying to remember all the information and was feeling very discouraged because I need to have time to study my other subjects also. My mum figured that having a tutor to guide me would be helpful. Ms Ho had been teaching for almost 20 years, so she is very familiar with the syllabus and how to answer the exam questions.
The most effective private tuition in Singapore
Our clients include MOE school principals and teachers.

And, we have the biggest tutor database of qualified Humanities tuition teachers in Singapore.

For parents seeking tutors with a PhD or Master's from the world's most prominent universities, our team of highly qualified post-graduate tuition teachers is the largest in the tuition industry.

All of our tuition coordinators have at least a Bachelor's from NUS, NTU or SMU.

We are able to quickly identify the home tutors who can successfully guide you to gain between 10 to 30 marks. Fast.
What to expect from Home Tuition Singapore's professional Humanities tuition teachers
Excellent home tutors with 2 to 30+ years of successful teaching experience.
You can quickly achieve achieve higher marks.
Choose your perfect private tutor from our large database of Humanities tuition teachers.
Experienced, qualified, and patient.
Humanities tuition teachers who are very familiar with the most up-to-date exam requirements. Comprehensive coverage of all aspects of the MOE syllabus.
Equip yourself with proven techniques for gaining more marks.
Enthusiastic and hardworking Humanities tuition teachers who motivate and support you to achieve your grade goals continually and quickly.
Real-life usage of knowledge from your textbooks and beyond, to assist you in writing precise answers to surprisingly difficult questions.
During one-to-one Humanities tuition, learn and use simple and natural methods for remembering large amounts of information.
Sharpen your analytical skills. Learn tried-and-proven methods for thinking deeply. Produce succinct, relevant and accurate responses.
1-to-1 Humanities tuition lessons = attentive feedback and guidance from your dedicated Humanities tutor.
Home tuition lessons that are high-energy and interesting. This inspires student to learn "bland" (boring?) theories.
Start tuition, and get clear concept explanations during Humanities tuition. Each chapter has difficult content to master, and we will teach you how to strategically be proficient in topics you are now dreading. No more homework annoyances.
Learn from expert Humanities tuition teachers how to avoid common mistakes, plan your pace so that you have enough time to answer all exam questions, and how to answer questions that you did not earlier prepare adequately for.
Acquire appropriate methods to respond to structured and application questions like a pro. Gain more marks in a shorter time.
Reasonable private tutor rates that suit all budgets. Recommended by parents and MOE teachers.
Our home tutor rates are updated in real-time and are based on what good private tutors in Singapore charge.
These market rates are based on 37,000+ monthly tutoring assignment applications from our 51,000+ active tutors.
Excellent home tutors with 2 to 30+ years of successful teaching experience.
You can quickly score higher marks.
You will learn impactful exam skills and answering techniques. Starting this month, you can prevent volatile swings (or declines) in grades.
Master's/PhD/MOE teachers
The importance of getting trustworthy Humanities tuition
Mastery of Humanities subjects is not something that can be addressed just before an examination. It needs to be acquired over time, with consistent exposure and structured practice
Are you and your child satisfied with the results of the recent school assessment?

With the removal of mid-year exams, students are not able to identify their weak spots until much later in the year. All students – whether or not they are able to do well under exam conditions – will require appropriate assistance to prepare themselves for the demands of the year-end exams 

Parents (and MOE teachers) know that the new syllabus is more advanced and demanding than before. It is possible to easily lose 10 to 20 marks if specific keywords are not used by the student when answering exam questions 

Singapore has an ultra competitive culture, and Singaporeans compete with each other for cars, housing, and even hawker centre tables

Education in Singapore can be overwhelming and stressful, whether you are striving to maintain an A grade, or want to prevent the risk of having weaker grades
Just as hiring the right private tutor can lead you to confidently achieve your grade objectives, engaging the wrong private tutor can bring much misery when the student receives worse than expected grades at the school or national exams
We understand that each student has unique goals and aspiration for their future

It is therefore vital that we work with them to prevent erratic swings in their grades.
Accomplished Humanities tuition teachers from Home Tuition Singapore show students how to handle new components and deepen the knowledge they have acquired earlier in the year

You will learn how to handle non-routine or unorthodox problems, as well as how to craft correct, accurate and complete answers which incorporate all the critical elements that picky Humanities markers look out for

During each Humanities tuition session, you will acquire 

the know-how to study smart and score big for examinations
Humanities tuition by Home Tuition Singapore covers all the key skills required for each of your exam papers, with regular drills and efficient step-by-step instructions to ensure concrete progress

The weight of expectations can sometimes be overwhelming. The difference between what you hope for and the reality of your performance can lead to disheartening moments

Without the correct techniques and a firm foundation, the unthinkable might happen

Based on our Humanities tuition track record of the past ten years, most students improve by up to 2 to 3 grades for their junior college assessments

That sense of accomplishment and accompanying relief makes it all worthwhile

Let our highly qualified and experienced Humanities tuition teachers guide you to success
Effective Humanities Tuition Singapore
We help you to identify the root cause of your issues, whether it is inadequacies in content, inability to tackle the question fully, or always not using the right words for the answers.
Contact us today, because the MOE syllabus is taught at a rapid pace.
The longer you hesitate to begin tuition, the more likely you risk losing out on getting an important A grade.
Home Tuition Singapore is the most popular & respected tutor agency in Singapore
Integrated Programme Tuition
International Baccalaureate Tuition
Good grades. That sense of accomplishment and accompanying relief makes it all worthwhile.