Home Tutors Singapore. SG's Biggest Tuition Agency

Parents, MOE teachers and students rely on us to help improve grades. Quickly.
We are committed to your academic success and grades.
Home Tuition Singapore is a reputable, dedicated and responsible tuition agency.
Singapore's #1 reliable private tuition agency. Excellent reviews and results.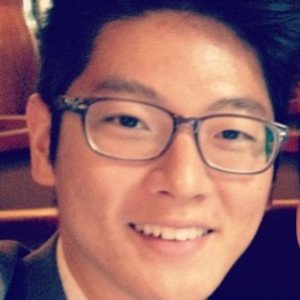 About the author:
Chan Kai Yue – PhD (Engineering Sciences and Applied Mathematics), Northwestern University
Director, Education Services Division, Home Tuition Singapore
MOE teachers form the largest proportion of our clients. They want their own children to excel in their exams, and are impressed with our authentic desire to see students thrive academically. Our confident, enthusiastic, and skillful teaching methods have enabled students to assuredly gain 10 to 30 marks within 1 semester.
Home Tuition Singapore has the most impressive track record in home tuition. We are Singapore's biggest private tuition agency
Our 51,00+ experienced & qualified tutors who specialize in only private home tuition, to fortify your ability to immediately score higher marks:
PSLE Tuition

Primary School Tuition

Secondary Education Certificate SEC Tuition

Secondary School Tuition

Integrated Programme IP Tuition
GCE A Level Tuition

Junior College Tuition

H1 Level Tuition

H2 Level Tuition

H3 Level Tuition

International Baccalaureate IB Tuition 
Your grades can change your life
Start tuition now, to understand better, and to achieve higher grades sooner
Primary School Tuition
Secondary School Tuition
Junior College Tuition
PSLE Tuition
Secondary Education Certificate SEC Tuition
GCE A Level Tuition
Polytechnic Level Tuition
University Level Tuition

#1 Awesome reviews and results
Tuition agent with largest database
Hire an effective 1 to 1 home tutor
Excellent reviews by parents & students
- Within 6 hours, we will send you a list of 4 to 10 profiles of qualified tutors - according to your budget
- MOE teachers, tutors with PhD/Master's/Bachelor's/university undergraduates in the subject they teach
- Capable, patient, competent & dependable tutors
- We are Singapore's largest tutor agency, and represent 51,000+ qualified tuition teachers
- One-to-one private home tuition
- In-person, or online tuition

We are Singapore's most admired tutor agency, according to parents, MOE teachers and students.
Home Tuition Singapore has helped students secure better grades since 2012.
Our private tuition teachers deliver superior results. Every time.
Choose the correct tutor for your grade targets.
Exceptional home tuition teachers can close the gap between where your child is and where they want to be.
Exam paper questions these days are usually set quite differently from the syllabus, so memorizing the textbook content is never enough if you want to pass, or get a crucial A.
Clarify all exam questions and confusing textbook content 
Learn at your own pace 
1-to-1 meticulous attention by experienced private tutors 
Customised notes and materials 
Valuable exam strategies and tips 
Score better for exams
Submit your homework on time 
Less stress, more fun 
Understand high-priority concepts, clearly 
Revise, practice, remember, develop memory skills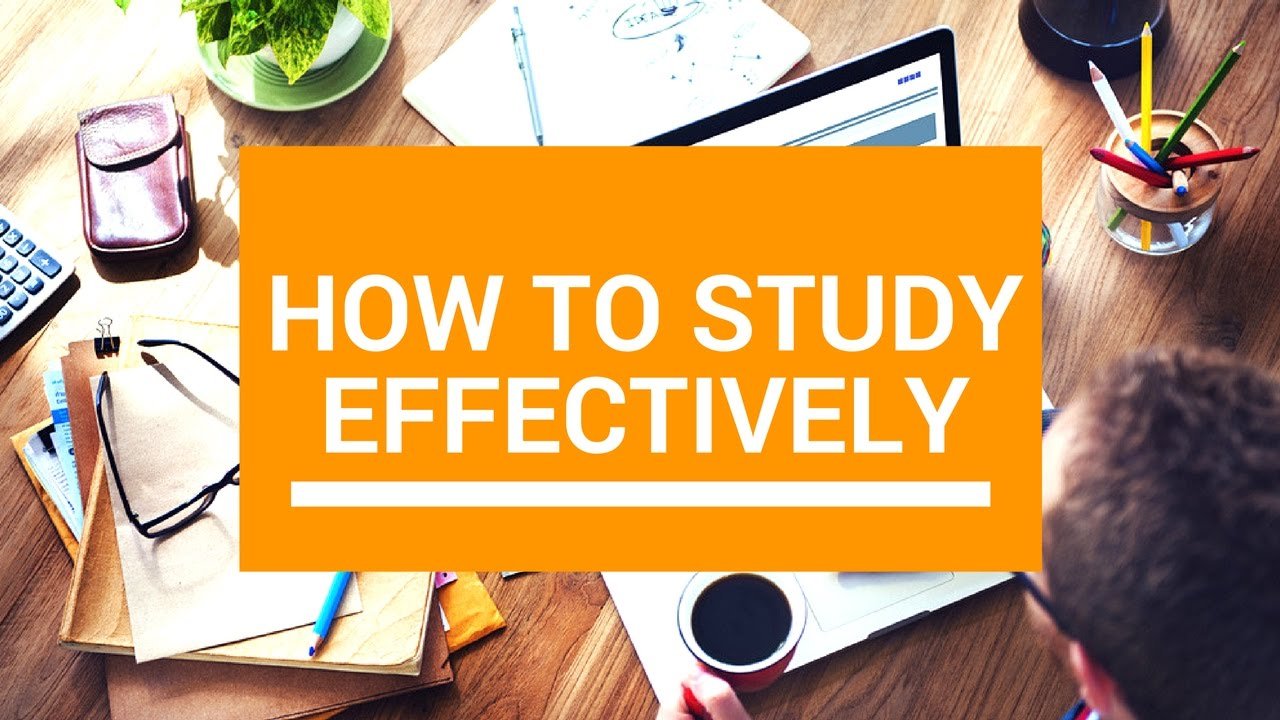 What to expect from Home Tuition Singapore's professional private tuition teachers
Excellent home tutors with 2 to 30+ years of successful teaching experience.
You can quickly achieve achieve higher marks.
Many tutors. Choose your perfect private tutor from our large database of over 51,000 home tuition teachers.
Experienced, qualified, and patient.
Private tuition teachers who are very familiar with the most up-to-date exam requirements. Comprehensive coverage of all aspects of the MOE syllabus.
Equip yourself with proven techniques for gaining more marks.
Enthusiastic and hardworking tuition teachers who motivate and support you to achieve your grade goals continually and quickly.
Real-life usage of knowledge from your textbooks and beyond, to assist you in writing precise answers to surprisingly difficult questions.
During one-to-one tuition, learn and use simple and natural methods for remembering large amounts of information.
Sharpen your analytical skills. Learn tried-and-proven methods for thinking deeply. Produce succinct, relevant and accurate responses.
1-to-1 tuition lessons = attentive feedback and guidance from your dedicated tutor.
Home tuition lessons that are high-energy and interesting. This inspires student to learn "bland" (boring?) theories.
Start tuition, and get clear concept explanations during tuition. Each chapter has difficult content to master, and we will teach you how to strategically be proficient in topics you are now dreading. No more homework annoyances.
Learn from expert tuition teachers how to avoid common mistakes, plan your pace so that you have enough time to answer all exam questions, and how to answer questions that you did not earlier prepare adequately for.
Acquire appropriate methods to respond to structured and application questions like a pro. Gain more marks in a shorter time.
Reasonable private tutor rates that suit all budgets. Recommended by parents and MOE teachers.
Our home tutor rates are updated in real-time and are based on what good private tutors in Singapore charge.
These market rates are based on 37,000+ monthly tutoring assignment applications from our 51,000+ active tutors.
Excellent home tutors with 2 to 30+ years of successful teaching experience.
You can quickly score higher marks.
You will learn impactful exam skills and answering techniques. Starting this month, you can prevent volatile swings (or declines) in grades.
Master's/PhD/MOE teachers
The importance of getting trustworthy home tutors Singapore
Subject mastery is not something that can be addressed just before an examination. It needs to be acquired over time, with consistent exposure and structured practice
Are you and your child satisfied with the results of the recent school assessment?

With the removal of mid-year exams, students are not able to identify their weak spots until much later in the year. All students – whether or not they are able to do well under exam conditions – will require appropriate assistance to prepare themselves for the demands of the year-end exams 

Parents (and MOE teachers) know that the new syllabus is more advanced and demanding than before. It is possible to easily lose 10 to 20 marks if specific keywords are not used by the student when answering exam questions 

Singapore has an ultra competitive culture, and Singaporeans compete with each other for cars, housing, and even hawker centre tables

Education in Singapore can be overwhelming and stressful, whether you are striving to maintain an A grade, or want to prevent the risk of having weaker grades
Just as hiring the right private tutor can lead you to confidently achieve your grade objectives, engaging the wrong private tutor can bring much misery when the student receives worse than expected grades at the school or national exams
We understand that each student has unique goals and aspiration for their future

It is therefore vital that we work with them to prevent erratic swings in their grades.
Accomplished private tuition teachers from Home Tuition Singapore show students how to handle new components and deepen the knowledge they have acquired earlier in the year

You will learn how to handle non-routine or unorthodox problems, as well as how to craft correct, accurate and complete answers which incorporate all the critical elements that picky markers look out for

During each tuition session, you will acquire 

the know-how to study smart and score big for examinations
We cover all the key skills required for each of your exam papers, with regular drills and efficient step-by-step instructions to ensure concrete progress

The weight of expectations can sometimes be overwhelming. The difference between what you hope for and the reality of your performance can lead to disheartening moments

Without the correct techniques and a firm foundation, the unthinkable might happen

Based on our track record of the past ten years, most students improve by up to 2 to 3 grades for their school assessments

That sense of accomplishment and accompanying relief makes it all worthwhile

Let our highly qualified and experienced tuition teachers guide you to success
The most effective private tuition in Singapore
Our clients include MOE school principals and teachers.

And, we have the biggest tutor database of qualified tuition teachers in Singapore.

For parents seeking tutors with a PhD or Master's from the world's most prominent universities, our team of highly qualified post-graduate tuition teachers is the largest in the tuition industry.

All of our tuition coordinators have at least a Bachelor's from NUS, NTU or SMU.

We are able to quickly identify the home tutors who can successfully guide you to gain between 10 to 30 marks. Fast.
HOME TUITION SINGAPORE SERVICE AGREEMENT – Private Tutors Singapore
By accessing and using the Home Tuition Singapore website, its tools and services (regardless of whether you have a registered account), you have acknowledged your consent to our Terms and Conditions without limitation or qualification. You represent and warrant to us that you have the right, authority and capacity to use the Site and that you will use the Site in a manner which complies with all applicable laws and regulations.
These Terms of Service (TOS) are generated to the best interest of all Clients, (parents, guardians, and students), Tutors, and Home Tuition Singapore (company, companies within the Group Holding entities, directors, advisors, employees and corporate partners). Please read these conditions carefully before using this Website. The Privacy Policy, and Agreements with the Client and Tutor are described fully. If you do not understand any part of the Terms, do clarify with us.
Home Tuition Singapore may revise these Terms and Conditions at any time by updating this or related postings and Users are subject to such Terms and Conditions as amended, modified, and/or substituted by Home Tuition Singapore from time to time, at our discretion. You are bound by any such revisions and should therefore periodically visit this Site to review the then current Terms and Conditions to which you are bound.
DEFINITIONS
References to "Our", "Us", "We" and "Home Tuition Singapore" shall be references to Home Tuition Singapore.
References to "You", "Your" and "Users" shall mean references to user(s) visiting this web site, as the context requires, for any reason regardless of whether you have a registered account.
References to "Tutor" or "Tutors" shall be references to user(s) who have registered. He/She has explicitly stated his/her interest in receiving tutoring assignments.
References to "Client", or "Clients" shall be references to user(s) who formally makes a request to engage Home Tuition Singapore' services. He/She has explicitly stated his/her interest in hiring a tutor from us.
"First Month" refers to the first 4 weeks of active lessons, and is not based on the calendar month.
"Commission" refers to the amount Home Tuition Singapore levies for a successfully matched tuition assignment.
SITE CONTENT
The contents of this Website, such as text, logos, images, trademarks, service marks, trade names, and other material are proprietary to Home Tuition Singapore or its content suppliers.
The compilation of all content in the Website is the exclusive property of Home Tuition Singapore and is protected by copyright. Photographs are published as submitted by tutors. Unauthorized use of the material may violate copyright, trademark, the laws of privacy and publicity, communications regulations and statutes, and other laws.
You may not modify the material, or reproduce, display, republish, sell, or distribute in any manner for any purpose.
Home Tuition Singapore neither warrants nor represents that your use of materials displayed on this Website will not infringe the rights of third parties.
This Website may be linked to other websites which are not maintained by Home Tuition Singapore. Home Tuition Singapore is not responsible for the content of those websites. The inclusion of any link to such websites does not imply approval of or endorsement by Home Tuition Singapore of the website or the content thereof. You should be aware that the privacy policies of these sites may differ from our own. We are not responsible for the personal data policies/practices of such other websites and advise you to read the privacy statements of each website you visit which may collect your personal data.
In instances where the website quoted data from data.gov.sg the datasets provided by the Singapore Government and its Statutory Boards via data.gov.sg are governed by the Terms of Use at https://data.gov.sg/terms.
Any analysis or transformation of data are made by Home Tuition Singapore and shall not be attributed to the sources from which we derived our analysis.
INDEMINITY
Users shall indemnify Home Tuition Singapore, our subsidiaries, content contributors, sources, affiliates, officers, agents or other partners and employees, from all costs and expenses, claim, liabilities, (actual or consequential) of every kind and nature known and unknown, arising out of any use of the Website.
Users acknowledge that Home Tuition Singapore is not liable for direct, indirect, consequential or any other form of loss or damage that may be suffered by any users through the use of the website including loss of data or information or any kind of financial or physical loss or damage.
TUITION RATES
The ranges of tuition rates indicated on this Website are only for reference purpose. The actual rates differ for each individual tutor, which can be higher or lower due to different factors.
MODIFICATIONS TO SERVICE(S)
Home Tuition Singapore reserves the right at any time and from time to time to temporarily or permanently modify, discontinue, withdraw aspects of the Home Tuition Singapore, or the entirety of it, where we have legal or commercial reasons to do so.
Users agree that Home Tuition Singapore shall not be liable to you or to any third party for any modification, suspension or discontinuance of the Service.
MEDIATION IN DISPUTES
Disputes rarely happen. Home Tuition Singapore will not act as an arbitrator.
or mediator for any conflicts or disagreements that arise between the Tutor and the Client. However, we are always prepared to offer our suggestions.
In the event that you have a dispute or claims against one or more.
Users, you shall release Home Tuition Singapore, their respective directors, employees, representatives and corporate partners from all damages and claims (direct and indirect, actual and consequential) arising out of such claims and disputes.
LIMITATION OF LIABILITY
Without prejudice, Home Tuition Singapore' maximum liability arising out of or in connection with the Website or your use of the Website and Services, regardless of the cause of action, will not exceed the Commission amount received by Home Tuition Singapore in the course of matching a Tutor with the Client, or S$150, whichever is lower.
HOME TUITION SINGAPORE'S PRIORITY
There is a high volume of daily matching transactions at Home Tuition Singapore. We might therefore be short of manpower at times, especially during peak periods. We always answer – and usually complete a successful match – within 2 business days. We do apologize if for any reason we cannot assist anyone promptly.
To ensure success of the Tuition Assignment, Home Tuition Singapore is selective of the type of students we accept as there is a small percentage of students who are not suitable for tuition.
MISREPRESENTATION
False information submitted to Home Tuition Singapore will be reported to the Singapore Police Force, the Ministry of Education and/or any individual/organization/company related to the provider of the false information, to protect public interest.
COOPERATION WITH OTHER TUITION AGENCIES
In the event when Home Tuition Singapore is unable to handle any tuition assignment, Home Tuition Singapore will contact other tuition agencies within our network, with the objective of securing a suitable match.
GENERAL INFORMATION
The Terms and Conditions constitute the entire agreement between User(s) and Home Tuition Singapore.
GOVERNING LAW AND JURISDICTION
The Terms of Use shall be deemed to be a contract made in Singapore and shall be subject to, governed by, and interpreted in accordance with the laws of the Republic of Singapore for every purpose.
SERVICE TERMINATION
Home Tuition Singapore reserves all rights to deny or terminate its services to any Client or Tutor at any point of time without prior notice.
Home Tuition Singapore may under certain circumstances, at any point in time, and without prior notice immediately deny or terminate access of all offerings within the Service to any Client or Tutor. All terminations shall be made at Home Tuition Singapore's sole discretion, and Home Tuition Singapore shall not be liable to you or any third party for any termination in Services.
Cause for such termination shall include but is not limited to:
Breaches or violations of the Terms and Conditions or other incorporated Agreements or Guidelines

Requests by law enforcement or other government agencies

Request by you for account deletion

Discontinuous or material modification to the Service or any part thereof

Extended periods of inactivity

The User has engaged in fraudulent or illegal activities

Nonpayment of any fees owed by the User in connection with the Assignments or other issues
EXPERIENCED AND QUALIFIED TUTORS WITH PROVEN TRACK RECORDS
Your tutors from Home Tuition Singapore know how to be academic mentors in order to inspire their students to study smarter.
This results in consistently good grades, and develops the student's interest in the difficult subjects.
EXCEPTIONAL TUTORS WITH PROVEN ABILITIES TO TEACH
Our qualified tutors have proven success in the subjects that they teach, so they can guide their students using practical and proven ways for them to understand the latest MOE curriculum faster and more effectively.
LEARN EFFECTIVE STUDY SKILLS, FOR GREATER ACADEMIC SUCCESS
Qualified tutors from the Home Tuition Singapore team can help your child organize their time, prioritize the different assignments and sequence of knowledge, and develop critical thinking and time management skills.
Home Tuition Singapore has placed thousands of reliable tutors with students at all academic levels and subjects, across Singapore.
Our experience in knowing what works and what does not ensures that all you need to do is let us know your requirements and preference.
We will immediately tap on our expertise and network to recommend reliable and qualified tutors to you.
Tuition can start within this week.
Find qualified tutors today, at Home Tuition Singapore
We are Singapore's Top Tuition Agency
Home Tuition Singapore is here to answer your questions: https://www.facebook.com/TutorsSingapore
Home Tuition Singapore has a team of qualified tutors who specialize in teaching university and polytechnic level modules, for undergraduate students who need private tuition and are studying at NUS, NTU, SMU and universities with a presence in Singapore
Copyright © 2012 – Present
Home Tutors Singapore. SG's largest tutor agent
We help you to identify the root cause of your issues, whether it is inadequacies in content, inability to tackle the question fully, or always not using the right words for the answers.
Contact us today, because the MOE syllabus is taught at a rapid pace.
The longer you hesitate to begin tuition, the more likely you risk losing out on getting an important A grade.
Home Tuition Singapore is the most popular & respected tutor agency in Singapore
Integrated Programme Tuition
International Baccalaureate Tuition
Good grades. That sense of accomplishment and accompanying relief makes it all worthwhile.