Successful Tuition Agent | Primary School Tutor Singapore | Secondary School Home Tuition Singapore | JC Private Tuition | Tuition In Singapore
So That You Can Quickly Understand And Score Higher Marks
Reliable Private Tuition Agency - Singapore's #1 Best Reviews And Results
We Are Committed To Your Academic Success And Grades.
Home Tuition Singapore Is A Reputable, Dedicated, And Responsible Tuition Agency.
Parents, MOE Teachers, And Students Rely On Us To Improve Grades. Quickly.
Singapore's most dependable home tuition agent has 51,000+ private tutors who have helped grades improve. We specialize in:
PSLE Tuition

Primary School Tuition

GCE O Level Tuition

Secondary School Tuition

Integrated Programme

GCE A Level Tuition

Junior College Tuition

H1 Level Tuition

H2 Level Tuition

H3 Level Tuition

International Baccalaureate Tuition  
Exam paper questions these days are usually set quite differently from the syllabus, so memorizing what your textbooks teach you is never enough if you want to pass or get an A
Primary School Tuition
Secondary School Tuition
Junior College Tuition
PSLE Tuition
GCE O Level Tuition
GCE A Level Tuition
Polytechnic Level Tuition
University Level Tuition

#1 Best Reviews And Results
Hire An Excellent 1 to 1 Tutor. Proven Results
- Begin Tuition Now To Understand Better, And To Achieve Higher Grades Sooner
- Within 12 Hours, We Will Send You A List Of 4 To 10 Profiles Of Qualified Tutors - According To Your Budget
- Capable, Patient, Competent & Dependable Tutors
- Best Reviews By Parents And Students
- We Are Singapore's Largest Tutor Agency
- We Have 51,000+ Tutors. MOE Teachers, Graduated/Undergraduate Tutors With Bachelor's, Master's, Or PhD In The Subject They Teach
- One To One. Face To Face Or Online Tuition
- Results Guaranteed
Successful Tuition Agent | Primary School Tutor Singapore | Secondary School Home Tuition Singapore | JC Private Tuition | Tuition In Singapore
Home Tuition Singapore Is Singapore's Most Admired Tutor Agency According To Parents, MOE Teachers, & Students

Why We Are

The #1 Private Tutor Agency In Singapore
Singapore's biggest private tutor team to meet all your learning needs.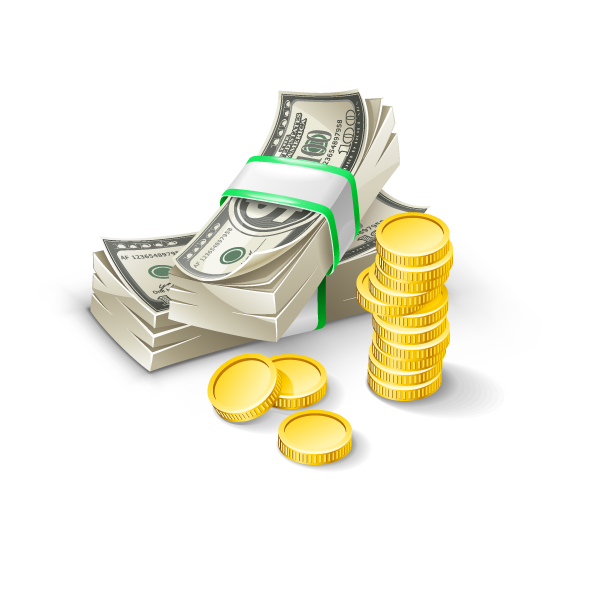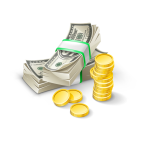 Best Private Tuition Rates
No agency fees involved. The hourly rates are the most reasonable in Singapore.
Professional Customer Service
Your friendly and helpful tutor coordinator knows who the best tutors are. We will show you their profiles.
Only the best tutors make it to you. Guaranteed, thanks to our stringent shortlisting procedures!
Dependable Home Tuition Agent
What To Expect From Home Tuition Singapore's Tutors With Best Track Records

Choose Your Perfect Tutor From Our Large Database Of Over 51,000 Qualified Private Tuition Teachers. 

Tuition Teachers Who Are Very Familiar With The Most Up-To-Date MOE Syllabus And Exam Requirements.

Equip Yourself With Proven Techniques For Gaining Higher Marks And Better Understanding Through Beneficial Home Tuition.

Enthusiastic And Hardworking Tutors Who Motivate And Support You To Achieve Your Grade Goals Continually And Quickly.

Real-Life Usage Of Knowledge From Your Textbooks And Beyond, To Assist You In Writing Refined Answers To Surprisingly Difficult Questions.

During 1 To 1 Tuition, Learn And Use Simple And Natural Methods For Remembering Large Amounts Of Information. 

Sharpen Your Analytical Skills. Learn Tried-And-True Methods For Thinking Deeply And Producing Succinct, Relevant And Accurate Responses.

1 to 1 Home Tuition Lessons = Attentive Feedback And Guidance From Your Committed Tutor.

Private Tuition Lessons That Are High-Energy And Interesting. This Inspires Students To Learn "Bland" Theories.

Get Clear Concept Explanations For Every Subject. Each Chapter Has Difficult Content To Master, And We Will Teach You How To  Strategically Be Proficient In Topics You Are Now Dreading. No More Homework Annoyances. 

Learn From Expert Tuition Teachers How To Avoid Common Mistakes, Plan Your Time So That You Have Enough Time To Answer All Exam Questions, And How To Answer Questions That You Did Not Earlier Prepare Adequately For.

Acquire Good Methods To Respond To Structured And Application Questions Like A Pro. Get More Marks In A Shorter Time.
Successful Tuition Agent | Primary School Tutor Singapore | Secondary School Home Tuition Singapore | JC Private Tuition | Tuition In Singapore
The stress started when I was in Primary 3, because PSLE was getting closer and closer. My mum hired 2 tutors for me, so that I can be more confident of my ability to answer difficult questions. I managed to get into the secondary school that my parents and I had wanted. The preparation and hard work were worth it.
Both of my parents work in banks, and I want to major in Econs at NUS, SMU or NTU. My Econs during Year 1 was OK, but I needed to be sure that I understood the core and advanced content in case difficult questions came up during the A Level exams. Mr Goh was very thorough when preparing me for the exams.
I was very playful in Sec 2 and Sec 3. It struck me when it was February of my O Level year that my classmates were much better prepared than I was. They had gone through the content and had started revising, whereas I was still fumbling around. That was a strong wake-up call. I paid attention to what my tuition teachers taught me, because I wanted to get into a junior college.
Sec 3 subjects were harder than I thought they would be. There was so much more to have to learn and master compared to my lower secondary days. And of course, I needed to get things right because O Levels were around the corner. I told my parents I wanted tuition even during the holidays because I cannot afford to do badly in my O Levels.
Home Tuition Singapore Provides Affordable Private Tuition Rates
Private Tutor Rates That Suit All Budgets
Dependable Home Tuition Agent
Our home tuition rates are updated in real time and are based on what good home teachers in Singapore charge.
These market rates are based on our pool of 51,000+ active home tutors' 37,000+ monthly tuition assignment applications.
Proven Home Tutors With 2 to 30+ Years of Successful Teaching Experience. You Can Quickly Score Higher Marks.
You will learn powerful exam skills and answering techniques. Avoid careless mistakes
Master's/PhD/MOE Teachers
Permanent Increase In Marks/Grades/Understanding through home tuition
Important Skills Taught By Private Tuition Teachers - Dependable Home Tuition Agent
Understand Content From Every Difficult Chapter
Accurate Application Of Concepts
Clear And Sequential Workings To Arrive At The Most Appropriate Answers
Correct Interpretation Of Tricky Questions
Effectively Memorise Theories & Terminology
Precise Use Of Terminology To Answer Exam Questions
Using The Right Formulas & Laws
Concise & Well-Organized Arguments
Answering Tactics To Handle All Types Of Unconventional & Unexpected Questions
Case Study Analysis Techniques
Meticulous Double Checking Your Answers & Calculations. Efficient Time Management
No More Careless Mistakes
Selecting The Best Private Tuition Teacher
Successful Tuition Agent | Primary School Tutor Singapore | Secondary School Home Tuition Singapore | JC Private Tuition | Tuition In Singapore
We Help You Intensively Prepare For Demanding And Difficult Exam Questions
51,000+ experienced tutors with successful track records of improving grades. MOE teachers, PhD/Master's/Post-Doctoral tutors, graduated/undergraduate responsible tutors