Successful O Level Tuition | Tuition In Singapore | Secondary School Private Tuition Singapore | Qualified Private Tutor | Private Tutors Singapore
The Most Effective GCE O Level Tuition In Singapore - According To Students
We have 29,100+ experienced & qualified tutors who specialize in only GCE O Level Home Tuition for the following:
Start English GCE O Level Tuition

Start Chinese GCE O Level Tuition

Start Maths GCE O Level Tuition

Start Science GCE O Level Tuition

Start Physics GCE O Level Tuition

Start Biology GCE O Level Tuition

Start Chemistry GCE O Level Tuition

Start Geography GCE O Level Tuition

Start History GCE  O Level Tuition 

Start Literature GCE O Level Tuition

Start Social Studies GCE O Level Tuition

Start Principles of Accounting GCE O Level Tuition

Start Malay GCE O Level Tuition

Start Tamil GCE O Level Tuition

Start Secondary School Tuition
Exam paper questions these days are usually set quite differently from the syllabus, so memorizing what your textbooks teach you is never enough if you want to pass or get an A
Primary School Tuition
Secondary School Tuition International Baccalaureate Tuition Integrated Programme Tuition
Junior College Tuition
PSLE Tuition
GCE O Level Tuition
GCE A Level Tuition
Polytechnic Level Tuition
University Level Tuition

#1 Best Reviews And Results
Hire An Excellent 1 to 1 Tutor. Proven Results
- Begin Tuition Now To Understand Better, And To Achieve Higher Grades Sooner
- Within 12 Hours, We Will Send You A List Of 4 To 10 Profiles Of Qualified Tutors - According To Your Budget
- Capable, Patient, Competent & Dependable Tutors
- Best Reviews By Parents And Students
- We Are Singapore's Largest Tutor Agency
- We Have 51,000+ Tutors. MOE Teachers, Graduated/Undergraduate Tutors With Bachelor's, Master's, Or PhD In The Subject They Teach
- One To One. Face To Face Or Online Tuition
- Results Guaranteed
Successful O Level Tuition | Tuition In Singapore | Secondary School Private Tuition Singapore | Qualified Private Tutor | Private Tutors Singapore
Home Tuition Singapore Is Singapore's Most Admired Tutor Agency According To Parents, MOE Teachers, & Students

Why We Are

The #1 Private Tutor Agency In Singapore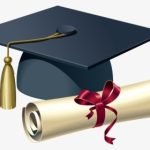 Singapore's biggest private tutor team to meet all your learning needs.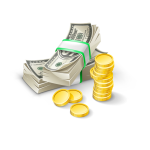 Best Private Tuition Rates
No agency fees involved. The hourly rates are the most reasonable in Singapore.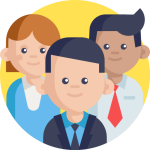 Professional Customer Service
Your friendly and helpful tutor coordinator knows who the best tutors are. We will show you their profiles.
Only the best tutors make it to you. Guaranteed, thanks to our stringent shortlisting procedures!
GCE O Level Tuition Singapore
What To Expect From Home Tuition Singapore's GCE O Level Tuition Teachers (Sec 4)

Choose your perfect tutor from our large database of over 29,100+ qualified O Level tuition teachers. 

Our O Level tuition teachers are very familiar with the most up-to-date MOE syllabus and exam requirements. 

Equip yourself with proven techniques for gaining higher marks and better understanding through beneficial GCE O Level tuition. 

Enthusiastic and hardworking tutors who motivate and support you to achieve your grade goals consistently and quickly. 

Real-life usage of knowledge from your textbooks and beyond, to assist you in writing refined answers to surprisingly difficult questions. 

Learn and use simple and natural methods for remembering large amounts of information. 

Sharpen your analytical skills. Learn tried-and-true methods for thinking deeply and producing succinct, relevant and accurate responses. 

1 to 1 GCE O Level tuition lessons = attentive feedback and guidance from your committed tutor. 

O Level tuition sessions that are high-energy and interesting. This inspires students to learn "bland" theories. 

Get clear concept explanations for each Secondary 4 subject. Every chapter has difficult content to master, and we will teach you how to strategically be proficient in topics you are now dreading. No more homework annoyances. 

Learn from GCE O Level tuition teachers how to avoid common mistakes, plan your time so that you have enough time to answer all exam questions that you did not earlier prepare adequately for. 

Acquire good methods to respond to structured and application questions like a pro. Get more marks in a shorter time. 
Successful O Level Tuition | Tuition In Singapore | Secondary School Private Tuition Singapore | Qualified Private Tutor | Private Tutors Singapore
Home Tuition Singapore Provides Affordable Private Tuition Rates
REASONABLE O LEVEL TUITION RATES
Private Tutor Rates That Suit All Budgets
Our home tutor rates are updated in real time and are based on what good private tutors in Singapore charge.
These market rates are based on our pool of 51,000+ active tutors' 37,000+ monthly tutoring assignment applications.
Proven Home Tutors With 2 to 30+ Years of Successful Teaching Experience. You Can Quickly Score Higher Marks.
You will learn powerful exam skills and answering techniques. Avoid careless mistakes
Master's/PhD/MOE Teachers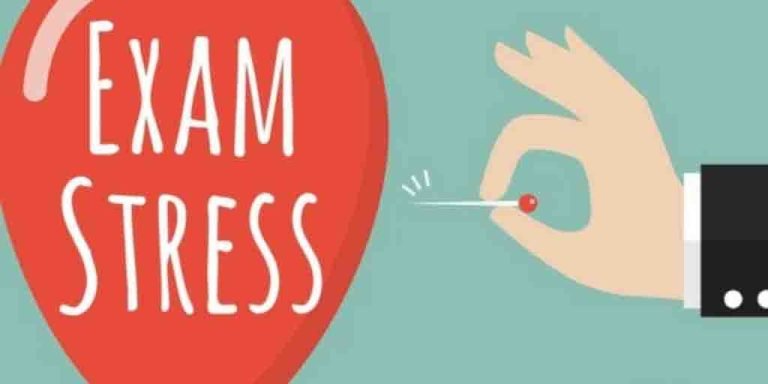 Challenges Faced By GCE O Level Students In Singapore
>  Many distractions in school and their social life can cause students to lose focus on their studies.
>  Teenagers are starting to want more independence, and may not always accept advice from their parents, grandparents and siblings.
>  Struggles to keep up with the school curriculum and the fast pace of lessons.
>  The content in the GCE O Level syllabus is often difficult to understand and apply.
>  Using the wrong concept, formula or rule when answering questions.
>  Discouraged by consistent poor performance and low grades.
>  Secondary 4 students often dare not ask questions in class or after class because they are shy, or are afraid that their classmates or teacher might think they are not paying careful attention in class.
>  Difficulty in answering concisely and accurately, to score well for examinations.
>  Overwhelmed by the vast amount of difficult and confusing content that needs to be memorized and understood for the GCE O Level exams.
>  Not able to find reasons that are causing their academic weaknesses, and not knowing what are the methods that can help them improve.
>  Inefficient and ineffective studying techniques resulting in little to no improvement in test and exam marks.
>  Making careless mistakes when doing homework or when taking important exams.
>  Unable to complete examination paper due to poor time management.
Learning the content is not all that difficult. It is answering the application questions in order to score maximum marks that is really very difficult. My analytical skills are not as my classmates' so my results are always worse than theirs even though I spend a lot of time learning and revising. Mr Ong is very good at challenging me to think through the issues and to answer a range of questions.
My cousins tried to teach me Biology, and I got some of my exam answers wrong. Very awkward for me to tell them that I would not be taking lessons from them in future. I had to re-learn a lot of stuff when Ms Ng started to correct my misconceptions of Bio during the months that my cousins taught me. I am glad I am on the right path now.
We chose a tutor who has a PhD in Physics because I wanted to be sure that I will definitely get an A for that subject. I can handle most of the questions from other good that I had been practicing on, but of course I am still worried about what the actual exam questions will be when it's my turn to do the O Levels.
English is more difficult for me than Chinese because there is so much more to learn. I started tuition with Mr Peter in January of my O Level year and had lessons twice a week because I really wanted to do much better for my O Levels so that I can go to a good junior college. I would of course have to take General Paper once I get into JC, so Sec 4 was very important for me.
Successful O Level Tuition | Tuition In Singapore | Secondary School Private Tuition Singapore | Qualified Private Tutor | Private Tutors Singapore
The advantages of hiring a trustworthy GCE O Level tutor from Home Tuition Singapore
Effective GCE O Level Tuition
Topics Covered by Home Tuition Singapore's Secondary 4 Home Tuition Teachers

English / Chinese / Malay / Tamil
Maths
Science
Humanities
Economics
Principles of Accounts
English / Chinese / Malay / Tamil


GCE O Level English/Chinese/Malay/Tamil Topics
GCE O & N Level: Grammar, Vocabulary, Editing, Situational Writing, Continuous Writing, Comprehension, Summary Writing, Listening Comprehension, Oral Communication, Reading Aloud, Spoken Interaction, and all the most important concepts.
Maths
Science
Humanities
Economics
Principles of Accounts
Successful O Level Tuition | Tuition In Singapore | Secondary School Private Tuition Singapore | Qualified Private Tutor | Private Tutors Singapore
Permanent Increase In Marks/Grades/Understanding through GCE O Level Tuition
Important Skills Taught By Home Tuition Singapore's Sec 4 Tuition Teachers
Understand Content From Every Difficult Chapter
Accurate Application Of Concepts
Clear And Sequential Workings To Arrive At The Most Appropriate Answers
Correct Interpretation Of Tricky Questions
Effectively Memorise Theories & Terminology
Precise Use Of Terminology To Answer Exam Questions
Using The Right Formulas & Laws
Concise & Well-Organized Arguments
Answering Tactics To Handle All Types Of Unconventional & Unexpected Questions
Case Study Analysis Techniques
Meticulous Double Checking Your Answers & Calculations. Efficient Time Management
No More Careless Mistakes
Selecting The Best O Level Tuition Teacher
Successful O Level Tuition | Tuition In Singapore | Secondary School Private Tuition Singapore | Qualified Private Tutor | Private Tutors Singapore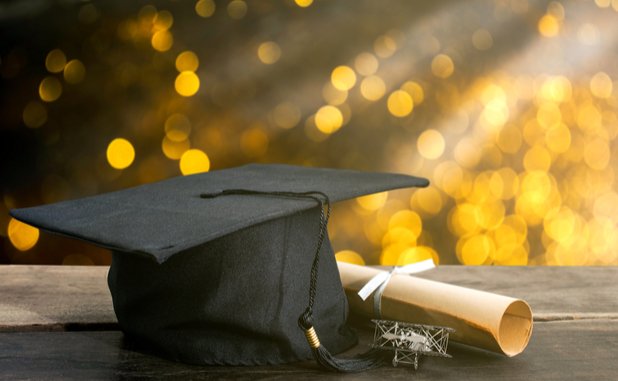 The importance of getting good GCE O Level tuition
Education in Singapore can be overwhelming and stressful, whether you are striving to maintain an A grade, or want to avoid the risk of having weaker grades.  

Just as hiring the right tutor can help you confidently achieve your grade objectives, engaging the wrong tutor can bring much misery when the student receives less than stellar grades at secondary school or national exams. 

GCE O Level subjects are the first important building blocks that students must master before they start to study even more challenging content when they reach Junior College or Polytechnic. Students in Secondary 4 need to take between 7 to 10 subjects, and it is not possible to do well in any of them if the student did not understand the content that was taught each year in the earlier Secondary School levels. 

Getting into a good Junior College or Polytechnic of your choice is a very competitive process. No matter what changes are made to the syllabus, curriculum, or exam requirements, as long as demand exceeds the availability of places in a school, the students will have to fight for that place – whether through academic grades or other skills that are considered by the MOE to be important for holistic development.

MOE teachers in Primary and Secondary School have to teach large class sizes. It is debatable whether smaller class sizes would truly help students when they are learning content that they are not familiar with, or have no interest in.

No matter what aptitude or academic talents a child has, it is important for every student to master Secondary School English, Mathematics, Science, Physics, Biology, Chemistry, Social Studies, History, Geography, Literature, Economics, and Mother Tongue. This is not just for the sake of MOE requirements, but for one's overall career aspirations, whether the student is aiming to earn a PhD, a Bachelor's, or a Diploma at the polytechnic/ITE. In order to accomplish any of these goals, every student has to successfully complete Secondary School.

Feeling lost when encountering the Secondary 4 syllabus is not a viable option because the helplessness and weak grade will snowball and become worse with each month.

Parents who find and engage reliable GCE O Level tuition teachers who are friendly, energetic, strict, knowledgeable and who can teach at the student's learning pace are helping their child to be less frightened of each chapter of content that keeps getting progressively more and more difficult.

Start helping your child today, to master skills so that they can confidently conquer learning material that is guaranteed to be even more challenging when the major exams are approaching.
Singapore's biggest team of 29,100+ experienced tuition teachers who specialize in teaching only GCE O Level tuition
Hire guaranteed successful GCE O level tutors. Within the first month, your grades will improve
Start GCE O Level tuition at the convenience of your own home, now. Home Tuition Singapore provides GCE O Level tuition teachers all across Singapore. We also have GCE O Level tuition teachers who teach online.
Improve your understanding of the Secondary 4 syllabus, today.
Home Tuition Singapore. The highest-rated GCE O Level tuition agency in Singapore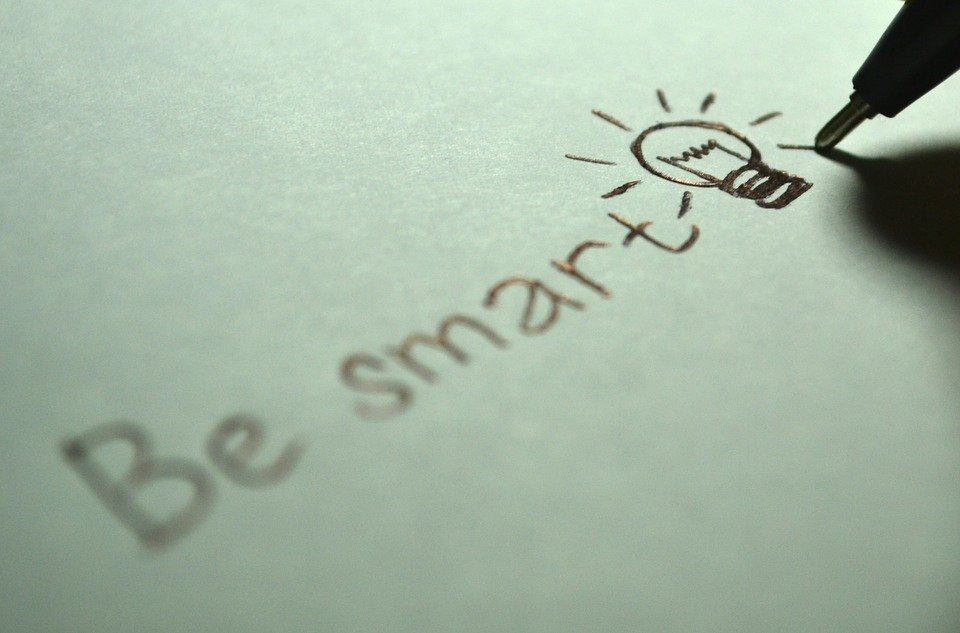 Home Tuition Singapore Home Tuition has a large pool of 29,100+ experienced and skilled GCE O Level tutors who have helped their students achieve a jump of 2 to 3 grades. Some Secondary 4 students managed to score distinctions despite previous failing marks.
Experience a transformation in your Secondary 4 grades, now.
Acquiring a stronger foundation in GCE O Level subjects is possible, when you hire committed, caring and professional tuition teachers. 
Confidently find the best quality GCE O Level tuition teachers through Home Tuition Singapore today.
Pick your ideal tutor from the 4 to 10 tuition teacher profiles that we will show you, and begin achieving better grades (and start a much happier educational journey) within this month.
Successful O Level Tuition | Tuition In Singapore | Secondary School Private Tuition Singapore | Qualified Private Tutor | Private Tutors Singapore
We Help You Intensively Prepare For Demanding And Difficult Exam Questions
51,000+ experienced tutors with successful track records of improving grades. MOE teachers, PhD/Master's/Post-Doctoral tutors, graduated/undergraduate responsible tutors